Use of Microsoft's "Designed for Surface" badge means that these products have been designed by dbrand for use with the Surface Duo. The above product(s) have been certified by dbrand to meet Microsoft's compatibility standards. Microsoft is not responsible for the operation of this product or its compliance with any applicable safety or other requirements. Microsoft, Microsoft's "Designed for Surface" badge, the Microsoft logo, the Surface product line, and related marks and logos are trademarks of Microsoft Corporation.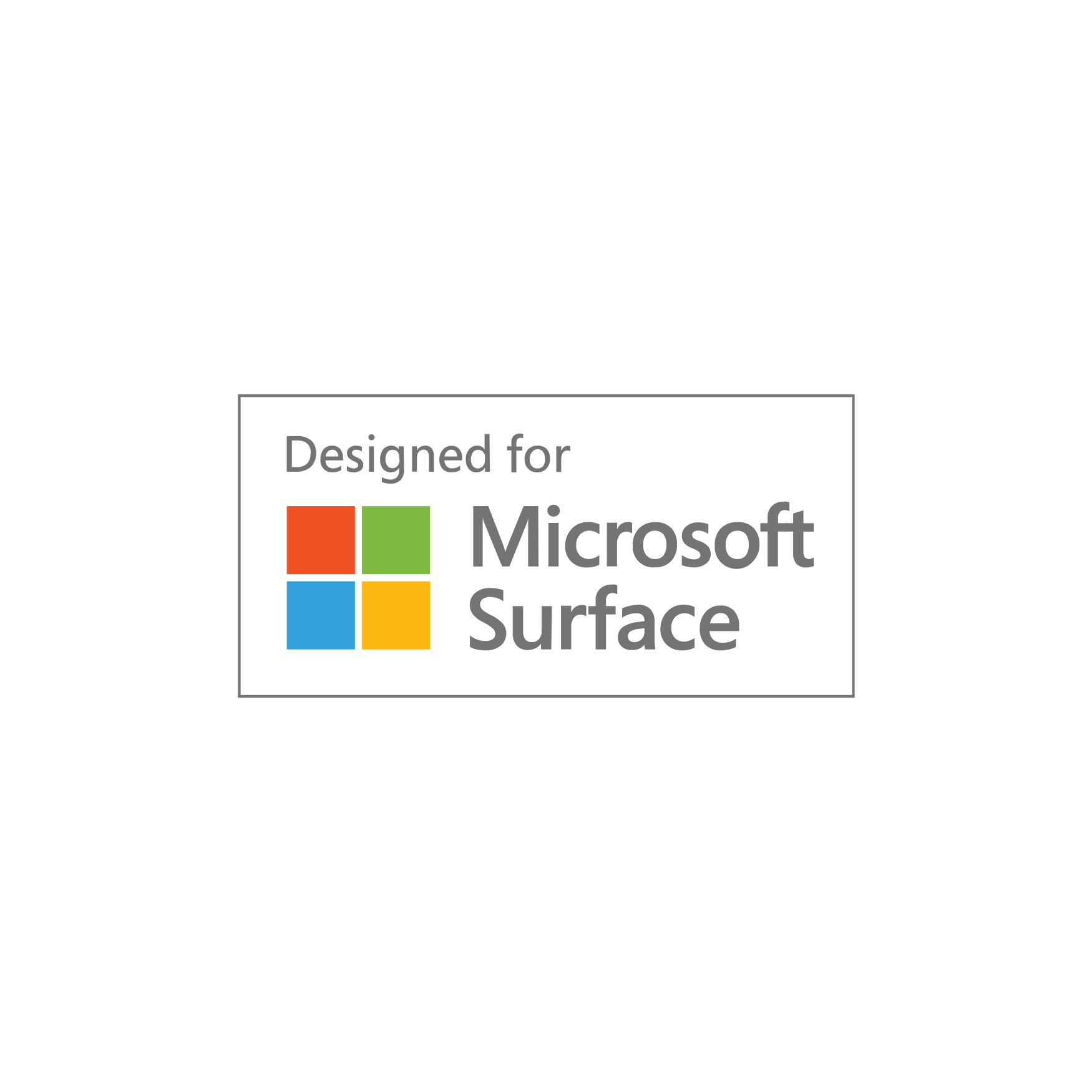 You heard it here first: dbrand's Surface skins are Designed for Surface.
You probably think that means our Surface skins are designed to work with your Surface laptop, tablet, or phone. You're right - but you're also wrong. Designed for Surface is about more than device compatibility. It's a badge of honor - one which certifies that our Surface Book skins, our Surface Laptop skins, and our Surface Pro skins have passed all of Microsoft's meticulous and exacting test standards. What does that mean for you? It means you have Microsoft's vote of confidence when buying a dbrand Surface skin. What does it mean for us? Simple: it means we get early and exclusive access to new Surface devices, rigorous third-party testing, and an ongoing, direct partnership with Microsoft.
None of this should come as a surprise. Having engineered world-renowned accessories for Microsoft's Surface lineup, it only makes sense that dbrand was hand-picked to partner with Microsoft on Designed for Surface accessories. If you've purchased a dbrand skin before, you already know this. If you're new here? Time to see for yourself what all the hype is about. Select your Surface device below to get started.