Jigsaw Puzzle
Each year, crowds gather in front of the Deadquarters to watch the annual Jigsaw Challenge. The rules are simple: some hapless fool attempts to solve our impossible jigsaw puzzle. If they succeed, they die. If they fail, they die. To date, no one has bested our 1000-piece, 3500cm² monochromatic death sentence. We encourage you to give it a shot.
Coloring book
In a city that exclusively serves flavorless gruel, crayons are considered a rare delicacy. The average citizen could never fathom that, once upon a time, these colorful flavor tubes were instead used by children to embellish black-and-white illustrations. As a result, the "Coloring Book" has become a status symbol representing unparalleled wealth and abundance.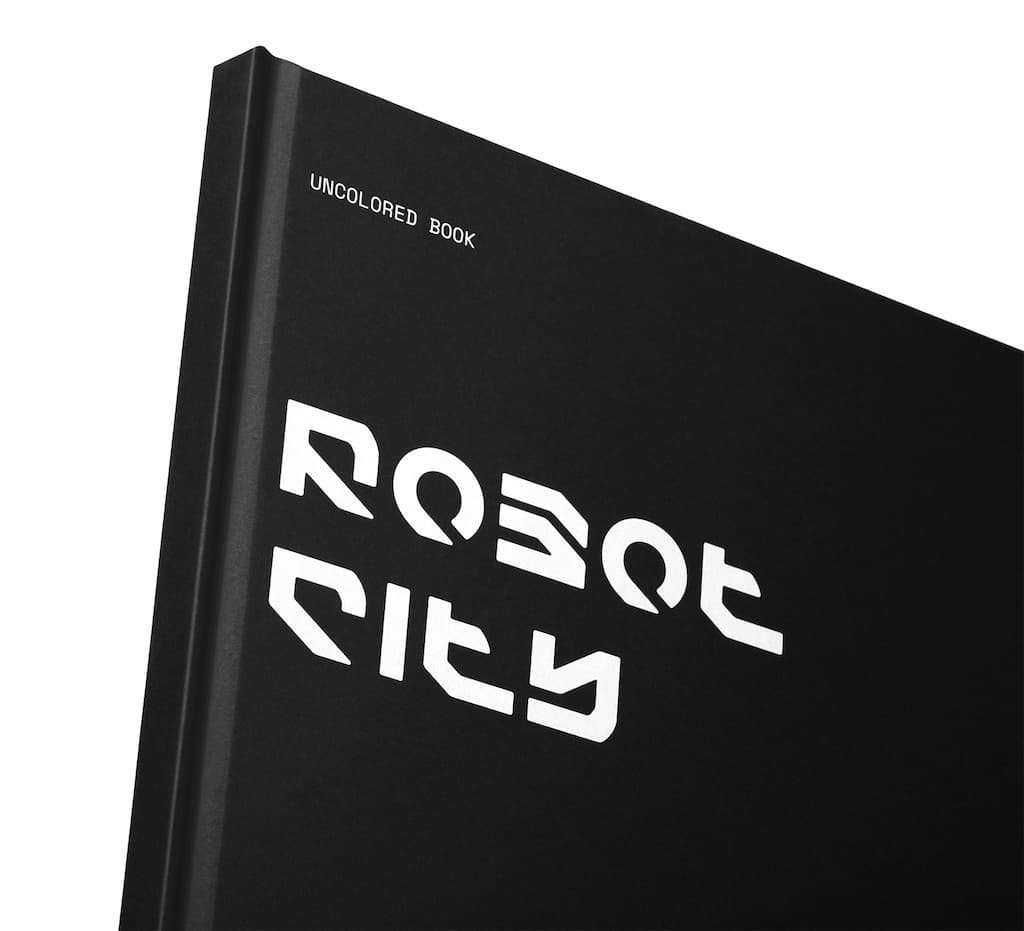 Sticker Packs
Robot City keeps its books balanced with a revolutionary Poverty Tax. It's quite simple: the impoverished masses pay exorbitant fees for basic government services. The rich elite? They receive premium services, for free. Now, you get to experience this tax structure for yourself: spend $100 or more to get a free Luxury Sticker Pack... or buy a poverty pack for $9.95. The choice is yours.