Blocks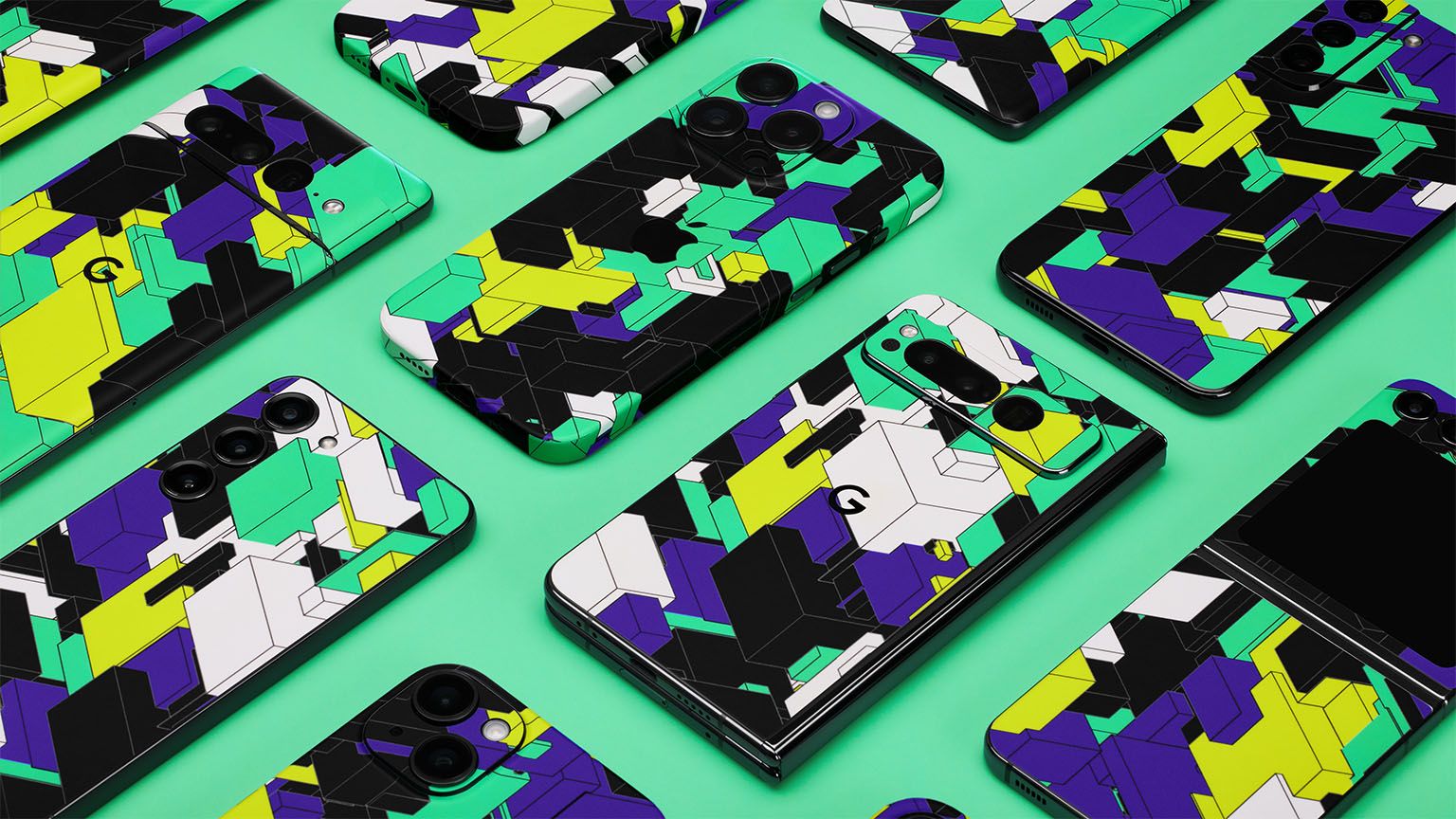 Three dimensional design, meet four dimensional chess.
When The Verge asked if we'd like to collaborate on a skin design, we had just one question: could we parlay this into more favorable media coverage? As it turns out, The Verge's editorial team couldn't be bribed. Fortunately for you, by the time our offer had been stonewalled, Blocks was already in production.
Monogram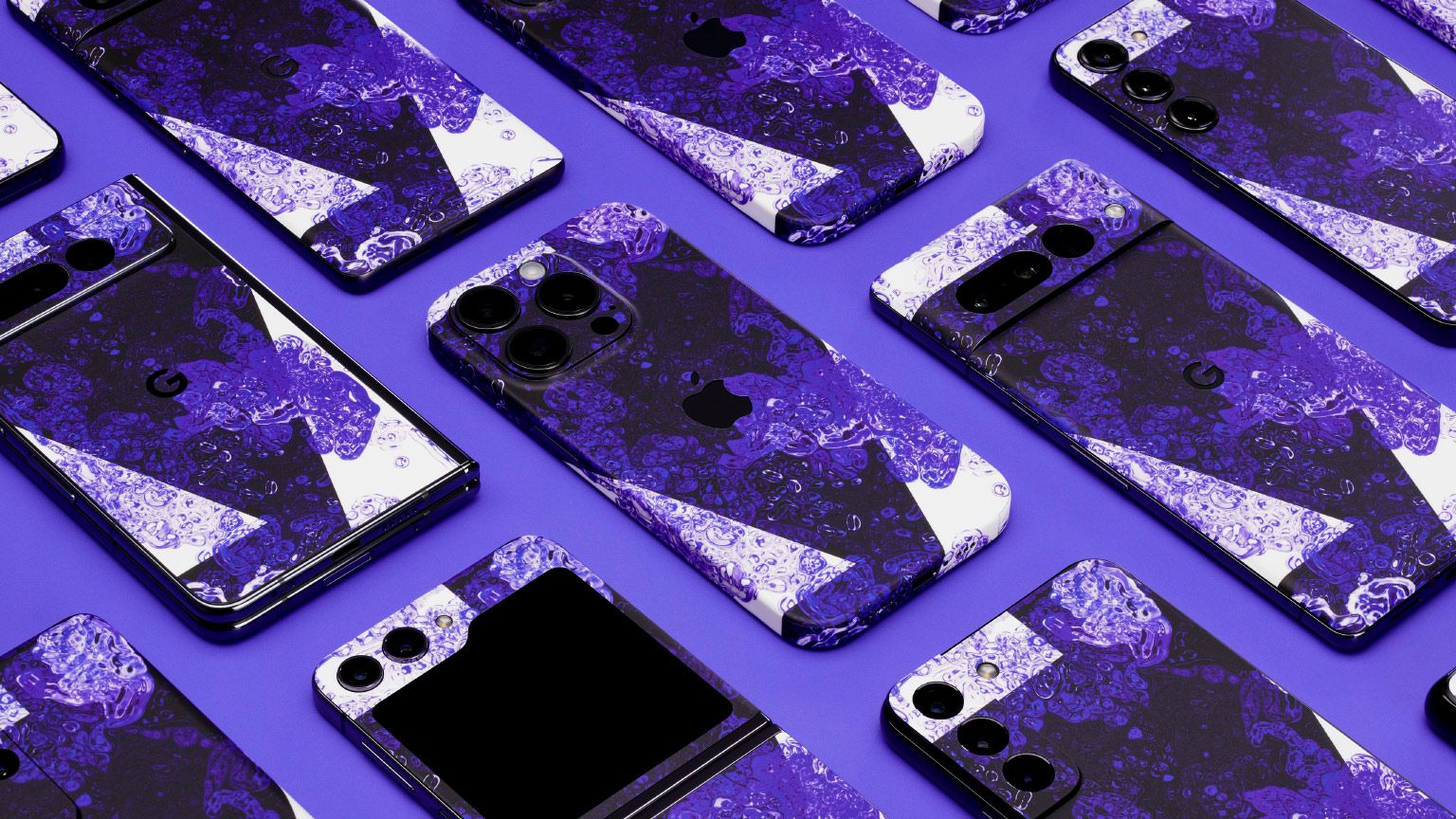 We were told this color is called 'blurple'.
After our "bribe journalists for favorable coverage" gambit had failed, we had no choice but to double down on producing skins for The Verge. Perhaps "double down" was the wrong choice of words, as their graphic designers took it literally - producing a second design featuring The Verge's iconic monogram. You'll never guess what we called it.
dbrand x The Verge
AN UNEXPECTED COLLABORATION